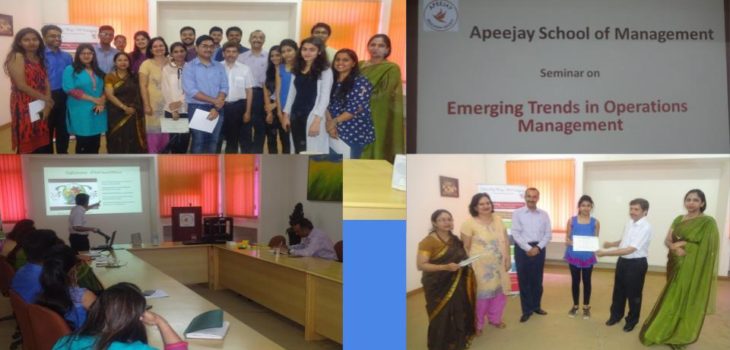 I was invited to deliver a session on Gig Economy as part of the student academic activities at Apeejay School of Business Management, New Delhi. It was a small batch of students and the faculties there for an interactive discussion on the topic. Indeed, me along with the other two speakers enjoyed delivering contents on the respective topics scheduled for the day.
The adaptation of ICT in businesses has lead to the break down of business functions into component operations that can
be managed without incurring any increase in coordination cost. The digital transformation of the business models further increased the ability to look at the activities in a different approach both within and outside the organisation and to redistribute which of these component activities should be done within and outside the organisation.
I took a reference of a published case study from https://www.ibm.com/blogs/internet-of-things/iot-fsm-and-gig-economy/ which states how the gig economy will transform field service management. Another article on Performance Management in the Gig Economy at https://hbr.org/2016/01/performance-management-in-the-gig-economy was also discussed briefly.
We at greenworkforce educate the prospect companies to evaluate the Gig Economy models as an alternate way of working to improve the business parameters, especially in relevance with Industry 4.0 practices.