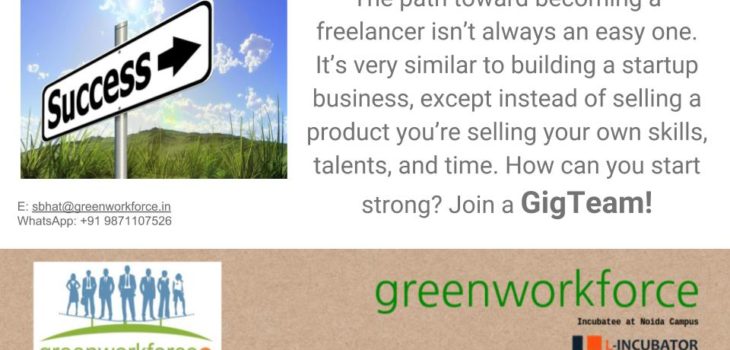 We follow the community approach to increase the success rate of freelancers.
greenworkforce engages technology startups, small businesses and growing ventures across different markets assisting them meeting their short term as well as long term goals. We help them align business objectives with proven ecosystem for growth acceleration.
We advocate alternate career among aspiring career seekers, working professionals, educated parenting mothers, veterans and retired but healthy seniors. It is all about converting those idle times and idle resources into productivity. In fact, the practice on leading freelance platforms is an excellent solution to un-employment problems globally. There are many other advantages too.
We have shortlisted platforms to create economic and social value on a global scale by providing a trusted online workplace to connect, collaborate, and succeed.
For example, today, Upwork is the premier platform for top companies to hire and work with the world's most talented independent professionals. We're creating a world of unmatched talent and opportunity, where global teammates who are thousands of miles apart can work together seamlessly.